Are you searching for How To Get Leads For Network Marketing? You are in the right place at the right time because what you about to discover in this post may be the deciding factor between you network marketing success and ultimate struggle that never seems to end. We will be discussing exactly how you can take your network marketing business right now, and get leads without calling your friends and family, cold calling, inviting strangers into your families home or losing all your friends in the process of building your own home based business. Are you ready to learn how to get leads for network marketing?
If that is what you are doing right now…
There is a better way my friend, and now is the deciding moment.
Do you stay where you are at right now and do what you have been doing, stuck, frustrated and broken?
Or do you rise up from the ashes like a Phoenix and soar through the sky because you said "I'm NEVER giving up! My dream is worth it and I am ready to do whatever it takes."
Im sorry…
If you want to stay stuck this is not the post for you. But if you want to learn a better way of doing business and rise from your own ashes and be the greatest version of you… This is exactly where you need to be in this moment, and you are here for no other reason.
So in order for you to learn how to get leads for network marketing there is a formula you need to follow.
How To Get Leads For Network Marketing – Secrets To Lead Mastery And Home Business Done Right.
Step 1 – Get Serious and Commit to Self Mastery.
If you ever hope to be successful in network marketing or lead generation, you must start at a place where you are committed to master your craft and have absolute certainty in yourself and ultimate faith in your dream.
If you are not committed your mind can not perform the actions you need to that will give you ideas, inspiration, resources or anything else that can help you.
If you are going to be a network marketer… then be one!
A doctor never gets a patient if he drops out.
First you must graduate from the academy of "Fuck the haters and pursue your dreams relentlessly". Okay?
Step 2 – Join a Solid Company.
You gotta have somewhere to send your leads right? So make sure you are promoting something that you believe in and can help others.
When look at a company you need to look at the 3 P's of network marketing evaluation
People
Product
Pay Plan
These are in order from most importance to least. When you are looking at any business the most important thing is to evaluate the People. Who are the leaders and are they dedicated to you as a rep or are they dedicated to whats going to make the most money?
Can you count on them? Are they legal and stay legal? Are the marketing team always testing and improving funnels, products or tools? Are they consistent or flaky?
All important things to remember because you don't want to learn how to get network marketing leads and then have a team of people and the company go out of business. That's just not fun.
Next are the products. Do they help people? What is the target market that your products can be sold to? Are they relevant to todays market place? Do they work? Can you trust them? Are other people excited? Are you excited? Can the products be sold world wide for international growth?
You never want to promote a product you don't enjoy or like. If you are learn how to generate leads for some crappy little sloppy joe then you won't make a lot of sales or be eager to share it with others.
Last, what is the pay plan? Does it pay less than 60%? Most companies do and most companies regardless of the style only pay you $1-$3 per customer. That is bad! Stay away from low compensation plans that benefit the company more than you. Can you earn generational income from your entire team and their teams team and their teams team? There is only 1 company that does that and it makes you more money than anywhere else for the same amount of work. If compensation plans are your thing then you will want to check out this brand new video. Are there pass ups to help you make money from helping other people succeed? Are you actually getting your pay check?
Super important questions to know because if you are going to focus on one business you have to make sure you are getting paid what you deserve. Otherwise a job is your best bet.
Step 3 – Find A Mentor Who Can Light The Way.
If you join someone or get a montor who says "Make a list of your friends and family…" They are not sharing with you the best way to succeed. And the truth is that its not their fault. They were just taught wrong. But now you know.
Any mentor that says to do that is NOT the coach you want, if you want massive results over a long period of time.
Because what happens is that, that kind of duplication model doesn't work for 99.99999% of people. And if it does they hate their life because they have no leverage and always have to do home parties for the rest of their life while no one makes money in their downline. Thats just the way thinks are in most businesses.
The key to finding a good mentor is to find someone that has what you want, does what you want to do and lives the life you want to live.
Do they have total time freedom? Do they make money while on vacation? Do they get network marketing leads on autopilot? Do they make the money you want to make working as much as you REALLY want to work?
If you are looking for a mentor that can help you obtain your freedom then I encourage you to check out this simple system that has created more millionaires than anything else online and see the kind of pure, honest leadership that will show you the right direction.
Another reason you want to get a mentor is because it shortens the learning curve for you. Instead of failing in everything before you get it right, copy your mentor so that you don't have to struggle for years trying outdated strategies.
You mentor will most likely be the person that shares with you how he gets network marketing leads too.
Step 4 – Pick A Strategy And Master It.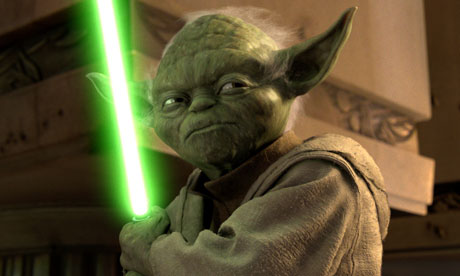 The last step to learning how to get network marketing leads is to chose one way to generate visitors to your products services or opportunity. Now most people try to do this with old school marketing which is fine… until you have no more warm market and have to prospect everyone within 3 feet of you.
But if you want to build your business in a more attractive, compelling and sexy way, then start learning to use the internet as leverage.
Did you know that you can post a video online and get people to see it, and it's the same as if you drove to that persons house to show them the plan?
The EXACT same!
So start using the internet.
There are hundreds of ways to generate leads for your network marketing company online. You could do free marketing or paid marketing. You could use any number of social media marketing strategies, advertising avenues… It's endless what you can do for leads.
But chose 1 method and master it.
If you follow all of these 4 steps you will be getting leads for your business. One of the best ways to build your business no matter what it is… is blogging.
Man! When you understand the power of blogging and that you can get RESIDUAL traffic to your business for doing the work once! It's the most powerful form of marketing because it's based on what people are actually searching for.
If you want to learn more about blogging and how to get leads for the rest of your life from it Click Here.
Sign Up!
Submit your e-mail address to receive regular updates!

FREE BONUS: 5 Day Training That Will Put You On The FAST TRACK To Making Your First $1,000 - $10,000 Per Month Without Picking Up The Phone...EVER!