Do you want to learn how to get high quality backlinks? The truth is that it's a lot easier than you think to build backlinks to your website. In this quick blog post I am going to share with you exactly how to get over 100 high quality backlinks to your posts. All without spamming or backhat tactics that seem to penalize you. Today we are going to focus on the tricks that work and that get you long term rankings for residual traffic, are you ready? Okay! Time to dive into how to get high quality backlinks.
But before we get into exactly how to build the necessary backlinks you need, you have to understand the correct link building structure. I didn't know this a little while ago and when I started creating backlinks the right way I saw my videos on Youtube jump to the first page and show up on Google.
Proper Link Structure.
Let me explain a little. Most people think it's okay to create a blog post or video on there blog (STAR) and post it to some social media sites. Wrong, as you can see from this picture, you also need to get high quality backlinks to your backlinks.
This is what is called Web 2.0 backlinks.
If you don't have links to your links Google will not rank you and if they do, chances are you got lucky and you will be gone soon enough.
Do you want to build your business on luck?
I know I don't. Luck never creates the best results… skill does.
So now that you know the quick explanation of how to get high quality backlinks to your pages… what now?
How do you:
1 – Get multiple backlinks from a ton of social media sites?
2 – Create a buch of 2.0 links to your social media posts?
How To Get High Quality Backlinks.
This is actually really really… really easy to do. And in all actuality the hard part is over. Now that you know how to build a proper link structure all that's left to do is know what tools are available to help you do this.
1 – Authority Level 1 Backlinks
Remember the picture? The first level was posting to high authority social media sites that Google loves. Now you can log into each of the sites and manually post your blog post or video, or you can have it done on autopilot to tons of accounts for you.
Which do you prefer?
I like the autopilot one so I will teach you how to do that :)
My biggest recommendation for posting to all of your accounts for high quality backlinks is OnlyWire. You can learn more about it by clicking the link but what it does is post to your social media accounts every time you upload a new video or blog post.
That takes care of level one.
2 – 2.0 Baclinks for Lasting Rankings.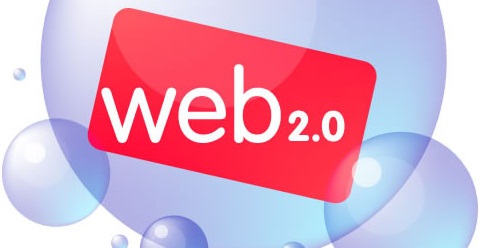 Round 2 Backlinking, Fight!
For building these powerful links to other links I use a tool called Audience Builder Pro. This tool gets high quality backlinks on complete autopilot! It's one of the coolest tools I have seen for seo and content marketing.
Again you can learn more about exactly how it works by clicking the link. But you are able to get 25-50 backlinks per day to all of the accounts that OnlyWire Posts to.
Pretty cool right?
That meas that you now know how to get high quality backlinks and have it done on complete autopilot.
These are the tools that I have been using and they are working great from Youtube so far. That is my primary focus when it comes to traffic.
Bonus – 100+ Do-Follow Backlinks
Another tip for seo is the power of DoFollow backlinks. These are links that not only point to your site, but they also pass link juice giving you more authority and power in the eyes of the search engines. The link structure is always the same…
But how in the world can you get these types of juicy links?
The only thing that I use to create these is a tool called Social Monkee. By far this is the best tool for the price anywhere on the internet.
You can use this to promote your videos and social media posts for 2.0 links. And when you have 2.0 Dofollow backlinks it makes your SEO way stronger and creates high rankings.
This is pretty much everything you need to know when it comes to how to get high quality backlinks. The only thing that you can do to expand upon this is to use more tools or get creative.
How To Get Creative With Backlinks Without Getting Penalized.
Here is one example, when I create a Google Hangout it uploads to my channel. In the description I put links from my main blog, Pinterest post, Blogger post, ISSUU post and all sorts of level 1 links. This means that now YouTube (which is a super powerful link and authority site) is linking to all of my other posts.
POWER my friend!
This is all there is to backlinks. Do not over complicate your SEO and do not be so cheap that you are missing out on the biggest opportunity for your content. After all, it's business.
What should you do right now?
TAKE    MASSIVE    ACTION!
Thank you for reading "How To Get High Quality Backlinks"
How to Get High Quality Backlinks
Sign Up!
Submit your e-mail address to receive regular updates!

FREE BONUS: 5 Day Training That Will Put You On The FAST TRACK To Making Your First $1,000 - $10,000 Per Month Without Picking Up The Phone...EVER!