Do you want more Instagram followers?
Great, you are in the right place at the right time because in this quick post we are going to be chatting about 14 actionable tips you can start applying right away to get 100+ followers per day on Instagram.
Some people want to be Instagram famous, some people want to learn how to build a business online using Instagram, or generate brand awareness…
No matter what your purpose for wanting more followers, I can help you out.
The picture below shows the growth my account has seen:
Here are 11 quick yet powerful tips for your Instagram building:
1 – Profile pic
One of the most simple yet overlooked things on any social media platform is the Profile Picture.
… Now what is right and what is wrong?
Here is the truth I will let you in on, for individual people who are looking to build an income online or brand themselves, the best option is to use a real picture of you.
If you are a big time company like Walmart, and you are just looking at the possibility of a social platform like Instagram then you might want to use your logo.
TRUTH about marketers and quality networks.
In my personal Instagram strategies I tend to interact or attract follower from other accounts that are personal.
AKA real profile pics. Also if I am going through my recent followers, I follow all the people with a real looking profile picture and avoid the lame company ones or cat ones.
Thats just how I approach my follow back strategy, but we'll talk more about that later.
Just understand for now that you should be using a recent pic of you.
2 – Bio
What do you put in your Instagram bio? What should you put?
The real question is, what is your objective for your Instagram account? If you want to just interact with your schools friends life then you might not want to put something related to business. But lets be honest, we are here to leverage Instagram to make money.
I recommend a combination of personal info and free offer.
Something like:
Dog lover
Baker
Foodie
-> Free offer
This allows you to relate with people before they check out your pictures. And if you are running a promotion or series of certain pictures for a hashtag then people can get to know you a little regardless of what your recent pictures are about.
3 – Link in bio
Did you know that you can add a link in your Instagram Bio that is clickable?
This is a great feature of the platform, you can share a website, video or blog instantly when someone visits your profile.
Okay great Justin, but what else about this link?
If you are new to marketing or websites you may not know about the power of a domain name. But chances are that you know a good amount.
As you scan across profiles you will see different links, there are pretty much 3 types of links…
1 – Domain
ex: www.businessbuzz.ws
2 – Basic Tracking Links
These are links that people use from bitly.com, google url shortner, or clickmeter.com. These are all sites that you can use to know how many click you are getting on a link.
The downside to this is that you can't control the link. For example if you use bitly to create a new link, your link will look like www.bit.ly.com/instagram-tips
You can never control the beginning of the link, it will always say bitly. It's the same with EVERY other link shortening site.
3 – Raw Links
UGH! Raw links… these are links that are just butt ugly. Like if you join a business or promote an affiliate offer, you will be given a "raw link".
ex: http://www.walmart.com/new-sony-tv/username/1285792
If you are doing this, then get a domain at Godaddy ASAP. These kinds of clickable links scare people away.
4 – Hashtags
What is the driving factor when it comes to Instagram?
It's the simple hashtag (#)  system. What is cool about Instagram is that there are NO algorithms unlike Facebook. What does this mean? To put is as simply as possible, Instagram does NOT limit the amount to people that can see your posts.
AKA… More exposure, leads and sales with less effort and a smaller following.
How do you use hashtags?
Great question, here is all you have to do, think about what your picture is about and use the simplest words to describe it with a #.
For example, if I want to post a picture of my dog, I might choose some of these hashtags:
#dog    #puppy  #animal  #lab  #pets  #doglover  #animalsrights  #family  #white  #spotted #black  #brown  #running  #cute  #ball  #red  #cuteness  #love  #grass  #green.
5 – Niche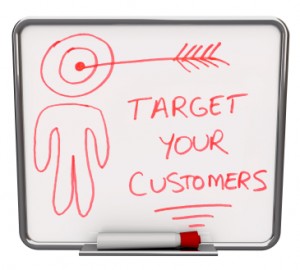 It's very important to choose a niche to for on if you are wanting to build an email list or generate traffic to your website. If I wanted to spread a message of animal rights I would tend to post things related to my message.
But I believe it is very important to share other things as well that show a wide variety of your interests. If you are all about animals but also enjoy exercising, then post a little about that. Don't be afraid to diversify 20% of your posts.
After all, people get to know you through the picture that you share. So just share yourself and be yourself.
6 – Post Times
Is there a right time to post on Instagram for more likes and engagement?
Why YES there is. Thank for asking…
The best time to post on any social media platform will very on the platfrom itself and where you live in the world.
The Best Time to Post on Instagram is on Sunday!
Check out the picture below to see the right hours to post…
Thank you to huffingtonpost.com for this snapshot.
7 – Post daily when starting.
When you are trying to kick start your social media business, it is important to post on a daily basis. Posting 3-4 times per day is the best thing to do. This allows you to reach people who are on Instagram at different times of the day. So keep posting and adding hashtags to you pictures.
8 – Repost app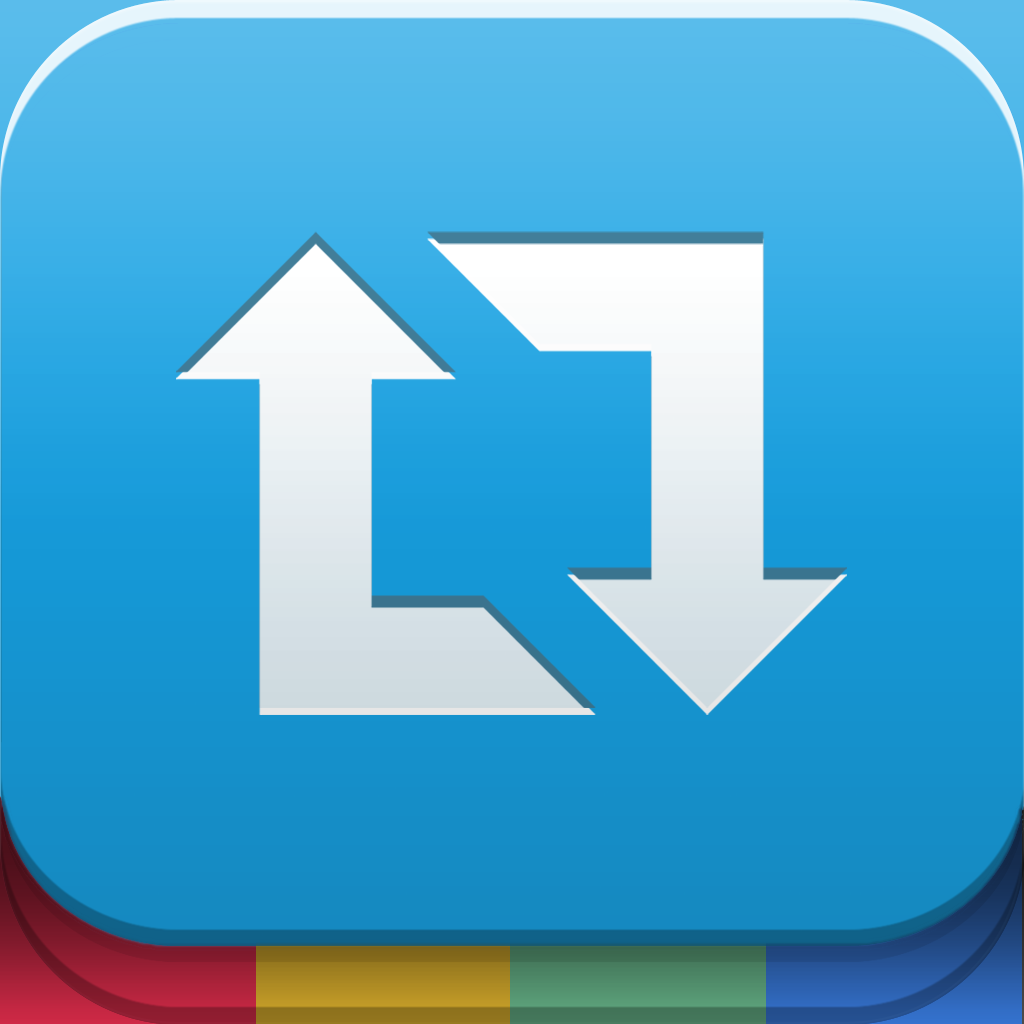 Are you tired of having to always post your own images? Me too! That is why I use a free tool called the Repost App. You can find it in the app store or play store on your mobile phone. But what this app does is it allows you to share a picture with all the original hashtags in the post. AND it gives credit to the original poster.
So this is a great way to find quick pics that target your niche audience and get the attention of real people.
9 – Post quality niche photos
If Instagram is a visual based platform then you want to make sure that you are posting quality images. These are images that share a message and look good. Pretty simple, you can just go onto google and search for images. It's so easy to build Instagram because you NEVER have to make pictures.
10 – Like other pics in niche
Easy Strategy #1
Now with these last 3 tips we are going to be learning more about how to recieve a large amount of interaction.
The first thing you want to do is go to the search bar and search a hashtag that your niche is involved with. For example if you are wanting to promote a business or service a good idea might be to search #success or #entrepreneur.
Then go through and "Like" all the decent picture you see. Use some sense, don't just like everything. It takes 0.5 seconds to know what an image is about.
Easy Strategy #2
As you start to comb through all the users on Instagram in your niche you will find many quality people. The goal is to get these peoples attention. A great way to do so is by liking or hearting 3 or more pics on their wall.
What I often do is post a picture and as I get a flood of likes and notifications, I will visit their profile, click the horizontal listing and quickly double tap images.
This takes literally 8 seconds per person. The cool part is that because it's so easy to create interaction on Instagram, most people will some back to your profile and like a tons of your images.
11 – Comment on a few posts a day
What I love about Instagram is that it takes very little work compared to Facebook. Simply because of the limiting algorithms in Facebook. My point is that you can mainly focus on hearts (likes). But it is also a great idea to comment on a few posts per day.
You can simply put "Great Pic, thank for sharing @username" or other variations of that.
12 – Reply to comments using @
Lastly one of the best things to do to manage your account well is to reply to comments. This shows that you are a real person and care for your followers time. If someone asks a question then answer it.
You DO want to make sure that you use the @. This is how Instagram "tags" people with a notification. For example @justintemple06
13 – Follow others.
One of the simplest way to get followers is to simply follow someone. People will often follow you back if you have a quality profile using all the tips above.
There is one problem though…
If you follow too many people without having a lot of followers people will kinda see that. But it doesn't matter, take massive action.
There is a follow limit too.
Honestly I just follow follow follow until the little message pops up to slow down. But the cool thing is that the follow limit and unfollow limit resets every hour. So you can build your account constantly throughout the day.
14 – Use the Crowdfire app.
In order to avoid you having 5 followers and following 100,000 people I recommend using the Crowd Fire App. This will allow you to unfollow people that are not following you. So you can clean up your followers and following real easy with this app. I use the free version and it's just fine.
Thank you for visiting my Instagram account and checking out this blog post. I hope you use this info to generate more followers for your opportunity. This is literally all I have done to gain over 100+ followers per day. It will take some time for your account to snowball up to a large amount of interaction and followers per day…
But if you keep going I know it will work for you!
Sign Up!
Submit your e-mail address to receive regular updates!

FREE BONUS: 5 Day Training That Will Put You On The FAST TRACK To Making Your First $1,000 - $10,000 Per Month Without Picking Up The Phone...EVER!